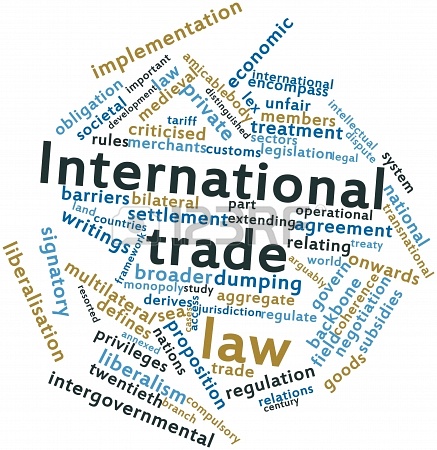 International trade is exchange of capital, goods, and services across international borders or territories. In most countries, it represents a significant share of gross domestic product . While international trade has been present throughout much of history , its economic, social, and political importance has been on the rise in recent centuries.
Industrialization, advanced transportation, globalization, multinational corporations, and outsourcing are all having a major impact on the international trade system. Increasing international trade is crucial to the continuance of globalization. Without international trade, nations would be limited to the goods and services produced within their own borders.
International trade is in principle not different from domestic trade as the motivation and the behavior of parties involved in a trade do not change fundamentally regardless of whether trade is across a border or not. The main difference is that international trade is typically more costly than domestic trade. The reason is that a border typically imposes additional costs such as tariffs, time costs due to border delays and costs associated with country differences such as language, the legal system or culture.
Another difference between domestic and international trade is that factors of production such as capital and labor are typically more mobile within a country than across countries. Thus international trade is mostly restricted to trade in goods and services, and only to a lesser extent to trade in capital, labor or other factors of production. Then trade in goods and services can serve as a substitute for trade in factors of production.
International trade is also a branch of economics, which, together with international finance, forms the larger branch of international economics.